Stimuli
A downloadable game for Windows
Stimuli is an Action platformer where you are trapped in a lab and must escape. With a new game mechanic being added every level, the game play is fast paced and fun!
Control Summary:
Use A and D to move left and right, W to jump, left click or space to shoot, E to open doors, escape to pause, and right click to activate dialogue
P.S. Bet you can't find the easter egg!
Cover photo: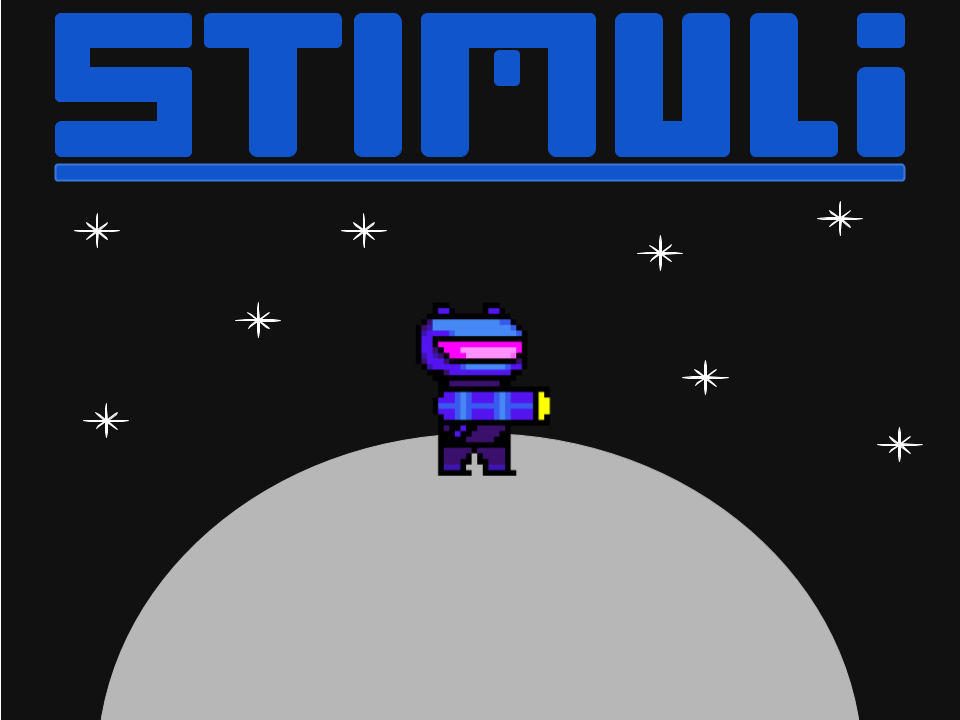 Install instructions
The file attached is a .zip file. To run the game, extract the file then play the game.